Main content starts here, tab to start navigating
Dixboro House, located in Ann Arbor, Michigan, was carved out of the bones of the original barn structure, originally erected in 1880, and utilized as a restaurant beginning in the 1920's. The century-old barn has been restored to feature exposed 140-year-old timbers, a gambrel vaulted ceiling and the original stone fireplace and modern kitchen and barn providing a familiar comfort for our guests.
The menu at Dixboro House, like the dining room itself, is refined and rustic for lunch and dinner.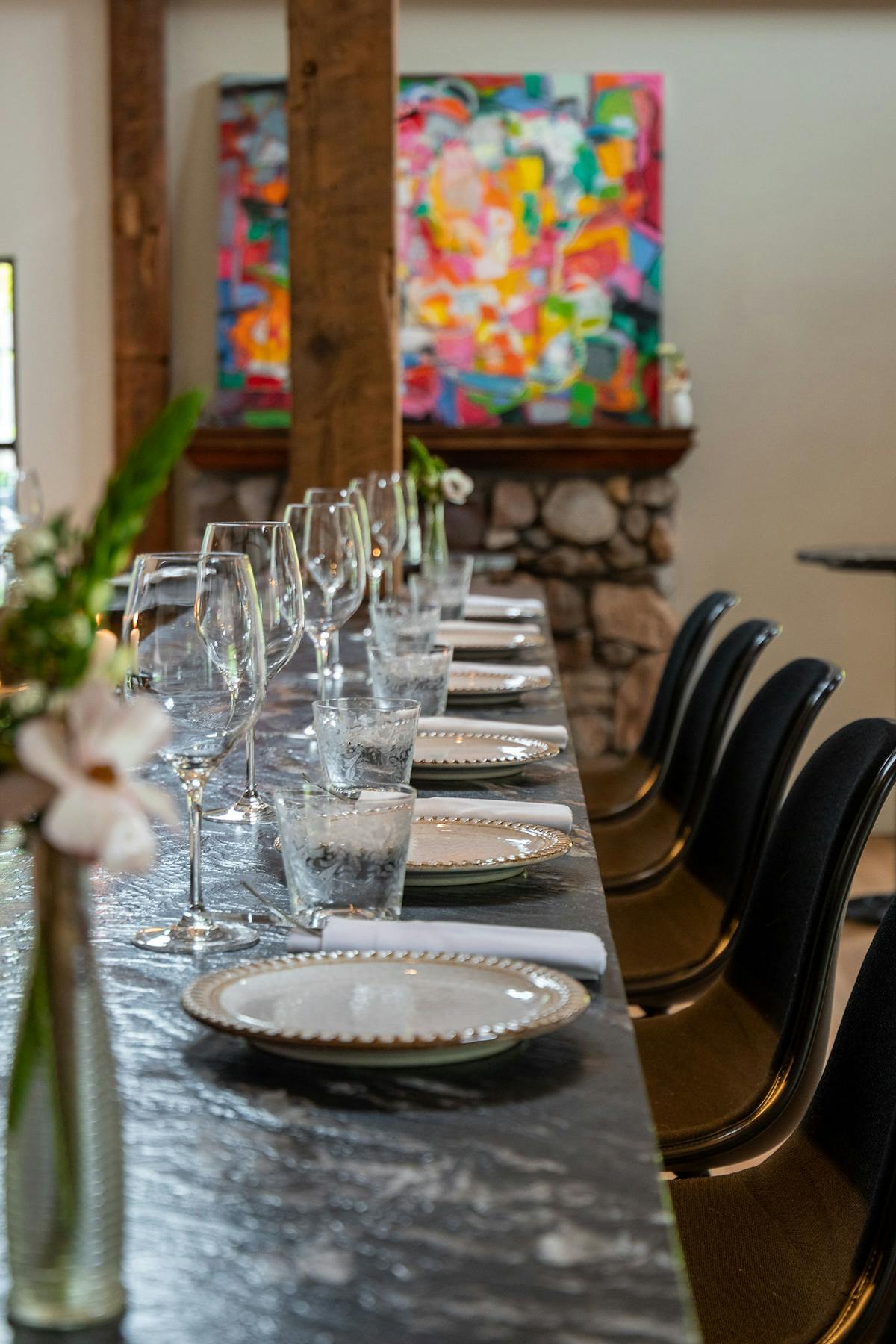 Slide 1 of 6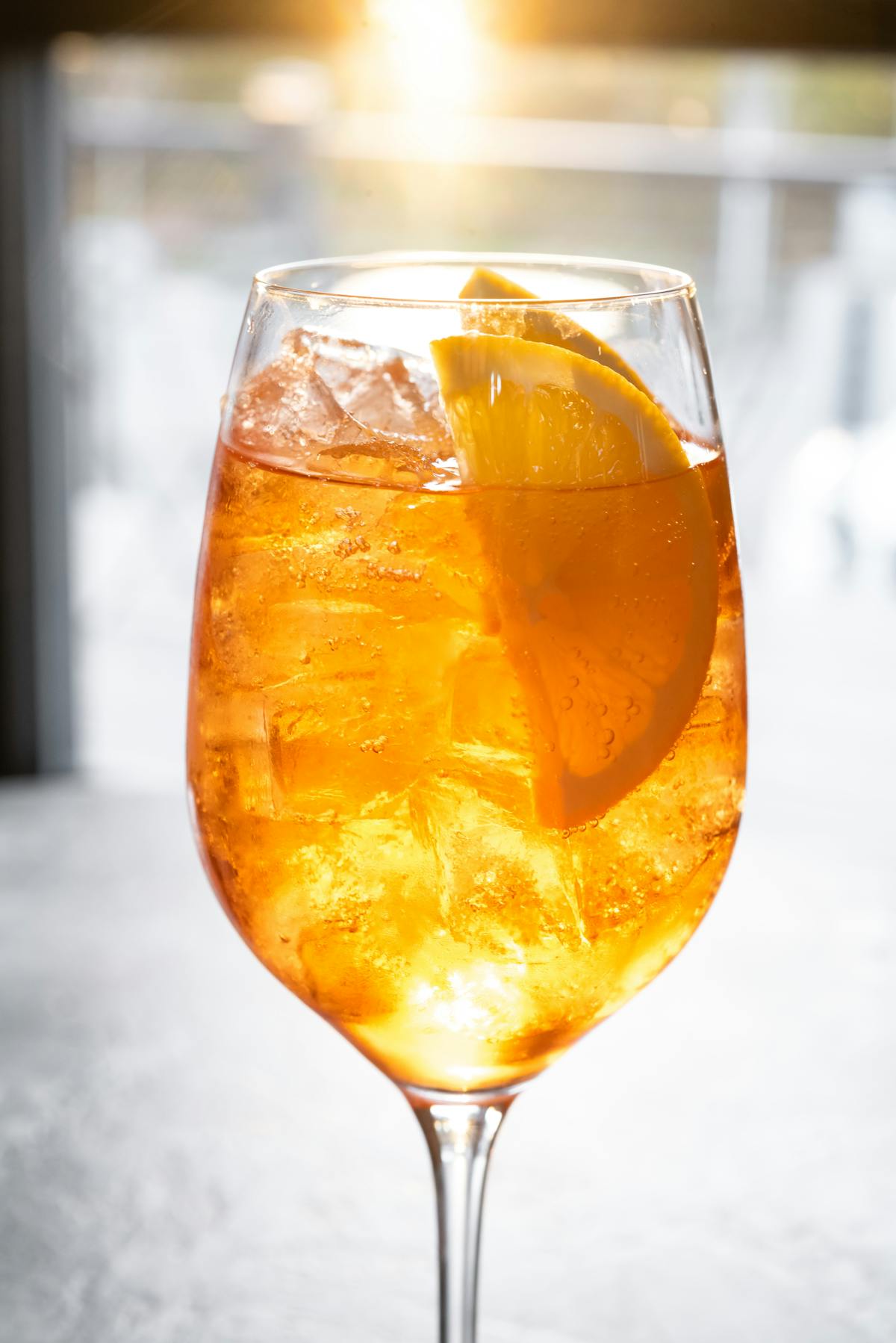 Slide 2 of 6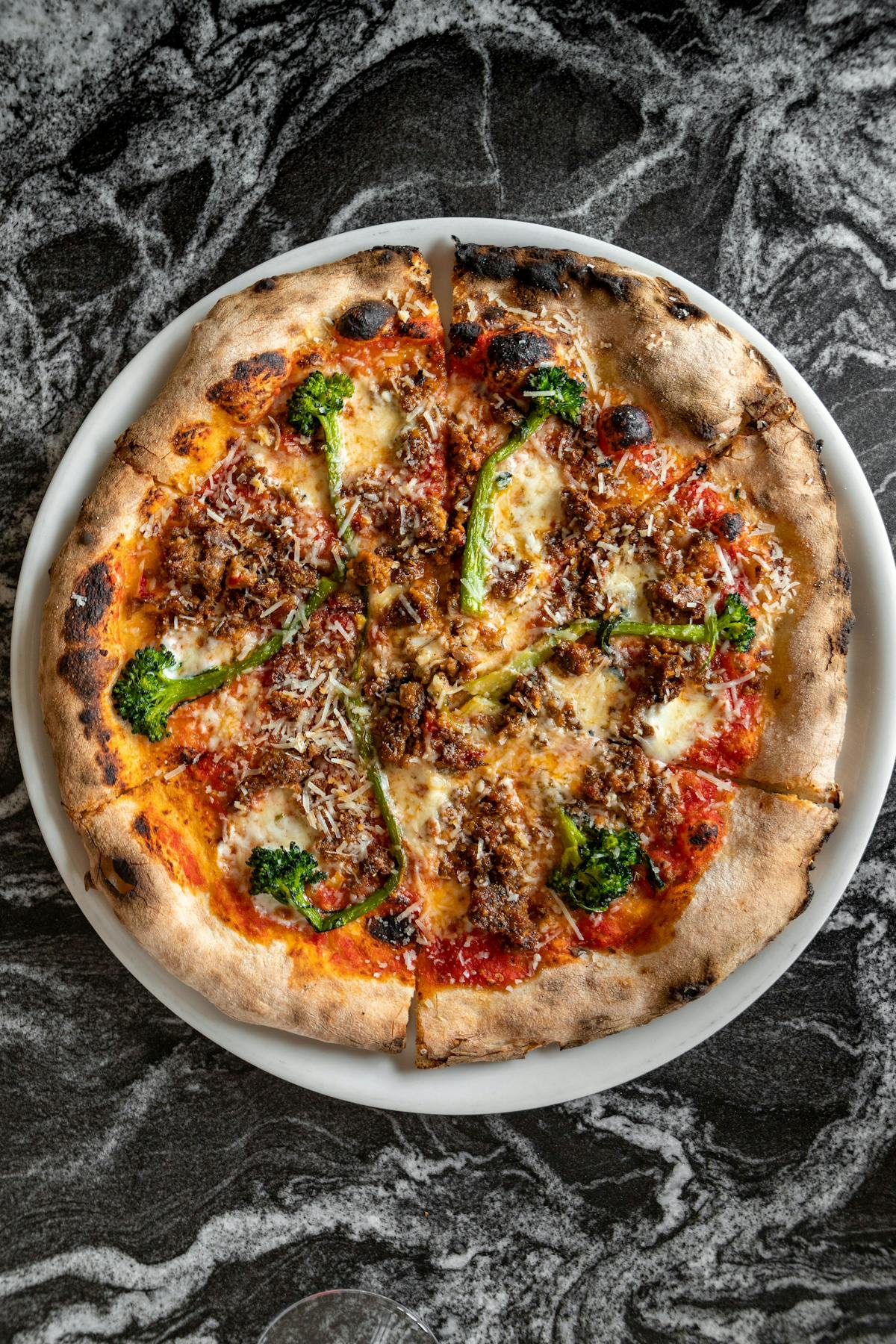 Slide 3 of 6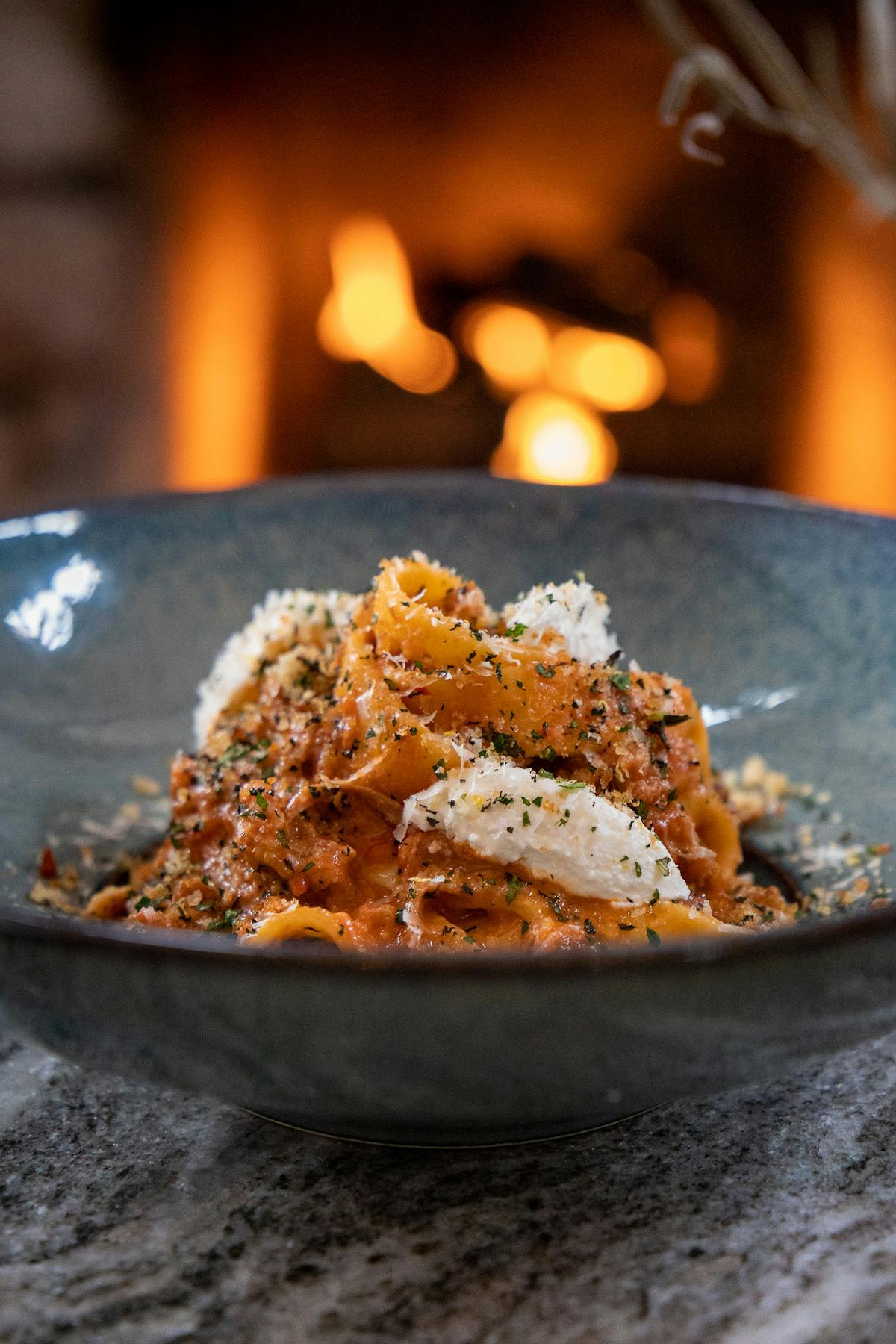 Slide 4 of 6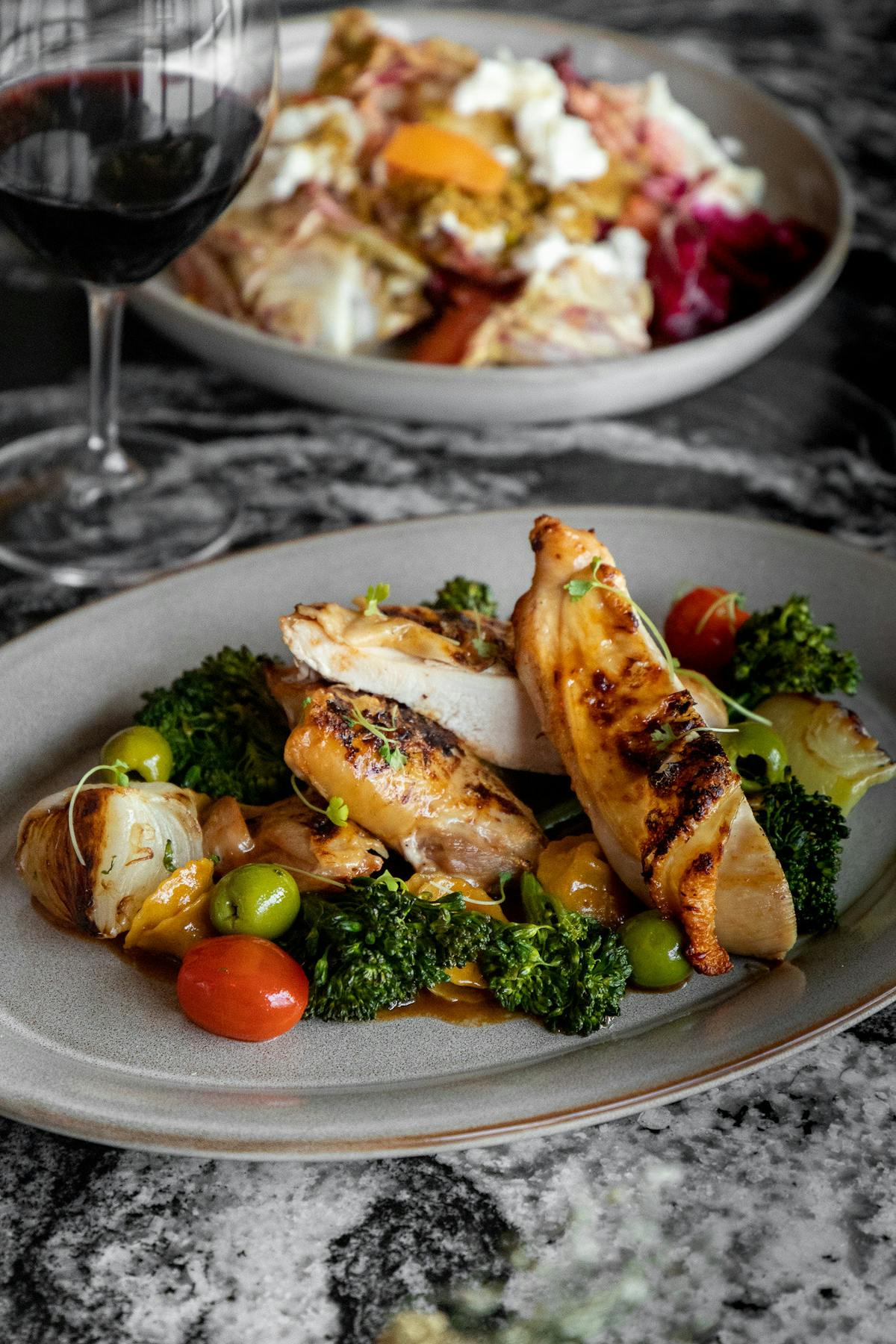 Slide 5 of 6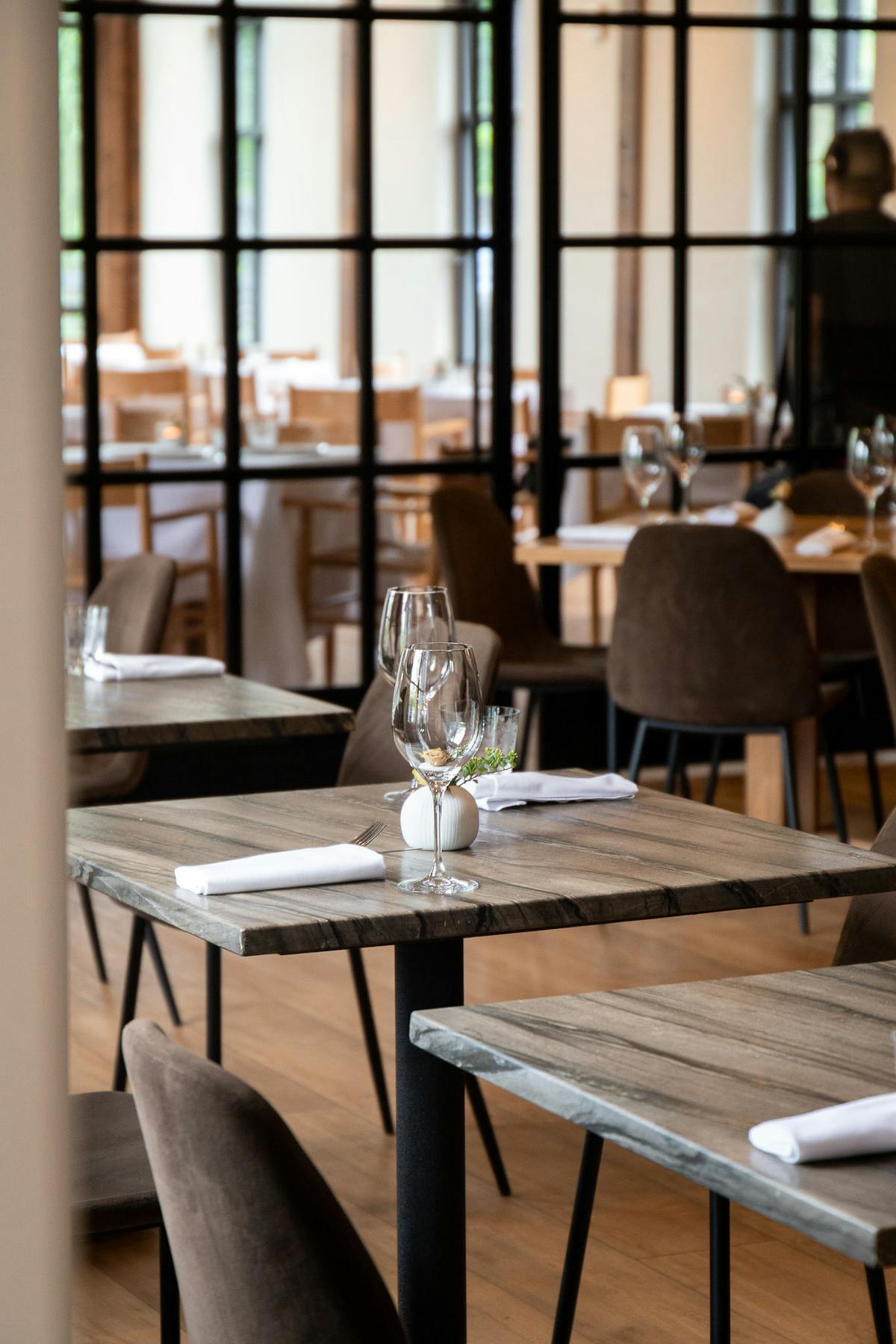 Slide 6 of 6
Menus
Dinner
Daily • 4 pm - 10 pm
*Menu items subject to change
Starters
Nori Tempura

autumn vegetables, black garlic-mushroom puree 16

Pumpkin Seed Oat Bread

cranberry-lavender butter 12

Crispy Octopus

yuzu aioli, pickled garlic scapes, gochujang marmalade 21

Grilled Brassica

green cashew puree, caper, gooseberry, smoked almond 15

Sable Crudo

coconut, fermented tomato, ginger 16

Oysters

seasonal migonotte 20 | 38

Steak Tartare

cornichon, caper, salt and vinegar chicharron 22

Caesar

traditional caesar dressing, little gem lettuce, house-made croutons 16

Winter Salad

radicchio, citrus, stracciatella, burnt honey vinaigrette, pistachio dukkah 15
Accompaniments
Acorn Squash

lemongrass, mandarin, peanuts, cilantro 12

Rainbow Chard

caramelized onions, maytag blue cheese 13

Pommes Aligot

comté, smoked black pepper, chives 14

Whipped Sweet Potatoes

black truffle, barrel-aged maple syrup, mascarpone 19

Bok Choy

fish sauce vinaigrette, xo, chives 12
Entrées
Venison Casarecce

venison ragu, mustard greens, foie gras 32

Spaghetti Nero

crab, lobster broth, uni butter, chili crisp 32

Brown Butter Seared Scallops

wood-fired brussels, guanciale, pickled golden raisin, kimizu sauce 38

Seared Cod

crab rice, kombu butter, romesco, winter squash 38

Roasted Half Chicken

mushroom velouté, polenta, kale 38

Lamb Shanks

quinoa tabouli, tamarind glaze, kelp vinaigrette, honey-roasted carrots 46

Grilled Zabuton

roasted parsnips, grayson fondue, chili relish 39

Truffle Risotto

parmesan, black radish, pea shoots 38
For The Table
limited availability
36oz Dry Aged Prime Ribeye

tarragon jus, pommes aligot, rainbow chard 220
Pizza
Margherita

bianco dinapoli tomatoes, mozzarella, parmesan, basil 21

Pepperoni

bianco dinapoli tomatoes, pepperoni, mozzarella, provolone, parmesan 23

Porchetta & Pineapple

bianco dinapoli tomatoes, tempesta porchetta, mozzarella, roasted peppers, calabrian chili 23

Duck Confit & Taleggio

taleggio, mozzarella, duck confit, caramelized onion, balsamic apple, fennel pollen, spicy greens 23

Mushroom

provolone fondue, rosemary, maple 23

Broccolini & Sausage

bianco dinapoli tomatoes, broccolini, italian sausage, mozzarella, provolone 22

Mortadella & Green Olive

bianco dinapoli tomatoes, tempesta pistachio mortadella, stracciatella, castelvetrano olives 22

Heirloom Tomato & Anchovy

roasted garlic cream, red onion, oregano 21
Lunch
Monday - Friday • 11 am - 3:30 pm
*Menu items subject to change
SALADS AND APPETIZERS
Soup du Jour

house-made focaccia 8

Vegetable Tempura

nori tempura, autumn vegetables, black garlic-mushroom puree 16

Caesar

traditional caesar dressing, little gem lettuce, house-made croutons 16

Winter Salad

radicchio, citrus, stracciatella, burnt honey vinaigrette, pistachio dukkah 15

French Fries

house-made garlic aioli 9
Entrées
Roasted Vegetable Quiche

mixed green salad 15

Roasted Mushroom Grilled Cheese

grayson cheese, black garlic puree, maitake mushrooms, green salad 18

Croque Madame

ham, béchamel, gruyère, provolone, dijon, egg, brioche, mixed green salad 18

The Burger

vella jack, roasted tomato, pickles, onion marmalade, house-made olive oil brioche, hand-cut fries 24

Grilled Chicken Sandwich

grilled chicken breast, green goddess aioli, goat cheese, pickles, house-made olive oil brioche, hand-cut fries 20

Mortazza

mortadella, lemon-chili ricotta, pecorino 17

Chicken Paillard

pommes aligot, bok choy, mustard jus 22

Cod Cakes

remoulade, mixed green salad 19

Venison Casarecce

venison ragu, mustard greens, foie gras 32

Pumpkin Gnocchi

roasted chanterelles, brown butter, crispy sage 28
Pizza
Margherita

bianco dinapoli tomatoes, mozzarella, parmesan, basil 21

Pepperoni

bianco dinapoli tomatoes, pepperoni, mozzarella, provolone, parmesan 23

Porchetta & Pineapple

bianco dinapoli tomatoes, tempesta porchetta, roasted peppers, calabrian chili, mozzarella 23

Duck & Taleggio

taleggio, mozzarella, duck confit, caramelized onion, balsamic apple, fennel pollen, spicy greens 23

Mushroom

provolone fondue, rosemary, maple 23

Broccolini & Sausage

bianco dinapoli tomatoes, broccolini, italian sausage, mozzarella, provolone 22

Mortadella & Green Olive

bianco dinapoli tomatoes, tempesta pistachio mortadella, stracciatella, castelvetrano olive 22

Anchovy

roasted garlic cream, red onion, oregano 21
Lunch Prix Fixe
Available Monday - Friday 11am to 3:30pm
Prix Fixe Lunch

choice of appetizer and entree or pizza 30

Prix Fixe Drinks

lunch pour 10
Weekend Brunch
Saturdays and Sundays • 9 am - 3:30 pm
*Menu is subject to change
To Start
Soup Du Jour

toasted ciabatta 8

Oysters

seasonal mignonette 20 | 38

Caesar

traditional caesar dressing, little gem lettuce, house-made croutons 16

Winter Salad

radicchio, citrus, stracciatella, burnt honey vinaigrette, pistachio dukkah 15

French Fries

hand-cut, garlic aioli 9
Brunch
Oatmeal

smoked maple, coconut milk, seasonal compote 12

Orange & Honey Scented Yogurt

maple pecan and pumpkin seed granola, kiwi, olive oil 13

Cornmeal Pancakes

seasonal compote, spiced whipped cream, maple syrup 19

Pumpkin Bread French Toast

burnt sugar, whey caramel, seasonal compote, candied hazelnuts, crème fraîche 19

Roasted Vegetable Quiche

mixed green salad 15

Dixboro Breakfast

sunny side-up eggs, panzanella & bacon salad, everything spice, cream cheese, mixed greens 20

Ancient Grain Bowl

quinoa, farro, wood-roasted root vegetables, mushrooms, kelp vinaigrette, puffed rice, sunflower seeds, mint, tofu puree 18 (add egg +4)

Croque Madame

ham, béchamel, gruyere, provolone, plum mostarda, sunny side up egg, brioche, mixed green salad 18

Duck Hash

confit duck, mushrooms, potatoes, pickled carrots, toasted brioche espuma, herbs, poached egg 24

Brunch Pizza

mozzarella, provolone, bacon, pickled red onion, spinach, egg 23
Sides
Bacon

crispy nueske's bacon 7

Roasted Redskin Potatoes

gruyère, parsley, mornay 12

Fruit

seasonal fruit, sour honey 12
Sandwiches
The Burger

vella jack cheese, roasted tomato, pickles, onion marmalade, housemade olive oil brioche, french fries 24

Grilled Chicken Sandwich

grilled chicken breast, green goddess aioli, goat cheese, pickles, housemade olive oil brioche, french fries 20

Grilled Vegetable Sandwich

eggplant, zucchini, pecorino, arugula, housemade focaccia, french fries 18

Katsu B.E.L.T

tamari seasoned egg patty, maple syrup, bacon, oven-dried tomatoes, arugula, shallots, umamioli, brioche bun 18
Pizza
Margherita

bianco dinapoli tomatoes, mozzarella, parmesan, basil 21

Mushroom

fontina & provolone fondu, rosemary, maple 23

Pepperoni

bianco dinapoli tomatoes, pepperoni, mozzarella, provolone, parmesan 23

Mortadella & Green Olive

bianco dinapoli tomatoes, tempesta pistachio mortadella, castelvetrano olives 22

Porchetta & Pineapple

bianco dinapoli tomatoes, tempesta porchetta, mozzarella, roasted peppers, calabrian chili 23

Broccolini & Sausage

bianco dinapoli tomatoes, mozzarella, provolone, broccolini, italian sausage 22

Duck & Taleggio

taleggio, mozzarella, duck confit, caramelized onion, balsamic apple, fennel pollen, spicy greens 23

Anchovy

roasted garlic cream, red onion, oregano 21
Desserts
Dine-in Only • 4 pm - 10 pm
*Menu is subject to change
Dessert
PEANUT BUTTER CHOCOLATE TART

chocolate almond tart with salted caramel, peanut butter nougat, and chocolate namelaka 13

FROMAGE BLANC CHEESECAKE

hazelnut dacquoise, kumquat marmalade, mascarpone chantilly, chestnut cream (GF) 12

STICKY TOFFEE PUDDING

chai spiced date cake with figs, cranberry jam, toffee sauce, vanilla ice cream (VEGAN/GF) 12
Dessert Wine
OREMOS TOKAJI ASZU '5 PUTTONYOS'

Tokaj, HU 2010 45

NIEPOORT LBV

Porto, PT 2017 12

NIEPOORT 10 YR TAWNY

Porto, PT 15

PELEE ISLAND WINERY VIDAL | CEWINE

Ontario, CA 12

TERRASOUS VIN DOUX NATUREL

Riversaltes, FR 1974 50
COCKTAILS & SPRITZ
URBAN FARMER

sun-dried tomato-infused chile vodka, lime, seasonal fresh sage from Dixboro's garden 15

46 & 2

rittenhouse rye, spiced ginger honey, lemon 15

UPSIDE-DOWN MARTINI

cocchi rosa, vermut, atxa dry, citadelle, olive, lemon 15

HIGHBALL

toki japanese whiskey, seltzer 16

OAXAQUEÑA

mezcal, averna, zucca 15

REVERIES

cachaca, granny smith-jalapeno shrub 15

BARNSIDE SOUR

four roses, rosemary, lemon, garnacha float 15

SEASONAL SANGRIA

spiced pear brandy, gran gala, granacha 13

OAXACA FLACA

banhez mezcal, orange bell pepper, jalapeño, serano, agave 15

FIREPLACE OLD FASHIONED

mellow corn, ardbeg, demerara, bitters 15

ACOSTA SAZERAC

acosta anejo, peychaud's, angostura, demerara, absinthe rinse lemon, orange 40
WHITE
EVOLÚCIÓ Furmint

Tokaj, Hungary 2022 13/52

ALEXANA 'Terroir Series' Pinot Gris

Willamette Valley, OR 2021 18/72

TE PA Sauvignon Blanc

Marlborough, NZ 2022 14/56

BOS WINES 'ALL THAT IS GOLD' Riesling

Old Mission Peninsula, MI 2021 16/64

GOMARIZ Albariño, Treixadura Blend

'Coto de Gomaritz', Ribeiro, ES 2021 20/80

THIERRY ET PASCALE MATROT Chardonnay

Burgundy, FR 2020 22/88

SANDHI Chardonnay

Central Coast, California, USA 2021 19/76

RAM'S GATE Chardonnay

Sonoma Coast, CA 2018 30/120
SPARKLING
LEFT FOOT CHARLEY 'Crémant of Michigan'

Pinot Blanc & Chardonnay Blend, Old Mission, MI 15/60

PIERRE GERBAIS 'GRAINS DE CELLES' Extra-Brut

Champagne, France NV 30/120

ALBERT BICHOT Brut Rosé

Cremant de Bourgogne, Burgundy, France NV. 17 / 68

CANTINA PUIANELLO Borgoleto Lambrusco

Reggiano, Emilia-Romagna, Italy NV 16/64
SPIRIT FREE
NAMARI SPRITZ

non-alcoholic brut, amaro 10

GINGER SOUR

cold press ginger, lemon 8

JULIUS JULEP

dhos NA orange liqueur, lemon, soda, mint bouquet 9

FRENCH 00

Dhos n/a gin, lemon, simple, n/a brut 9

SHRUB & SODA

granny smith-jalapeno shrub, soda 9
BEER
COORS BANQUET

colorado 6

PERONI

italy 6

UPLAND BREWING CO BAD ELMER'S PORTER

indiana 6

UNTITLED ART JUICY STYLE IPA

non-alcoholic, wisconsin 6

TRANSIENT THE JUICE IS LOOSE HAZY IPA

michigan 12

PRAIRIE TINY ESSES SOUR

oklahoma 7

TANDEM CLEAR CONSCIENCE

michigan 9

BREW DETROIT CERVEZA OSCURA

michigan 6

LEFT FOOT CHARLEY 'WINESAP' CIDER

michigan 12
RED
SHIBA WICHERN Pinot Noir

Willamette Valley, OR 2020 20/80

DOMAINE DES PERDRIX Pinot Noir

Burgundy, FR 2020 30/120

CLOS DE MEZ 'Mademoiselle M' Gamay

Fleurie, Beaujolais, FR 2021 17/68

TÉLÉGRAMME Grenache Blend

Châteauneuf-du-Pape, Rhône Valley, FR 2020 28/112

G.D. VAJRA Nebbiolo

Langhe, Piedmont, IT 2021 16/64

ALPHA ESTATE Xinomavro

'Hedgehog' Vineyard, Amyndeon, Macedonia, GR 2019 17/68

GABA DO XIL 'Tinto' Mencía

Ourense, Valdeorras, Galacia, ES 2019 14/56

CROSSBARN PAUL HOBBS Cabernet Sauvignon

Sonoma County, CA, USA 2018 27 / 108

ALEXANDRIA NICOLE 'A2' Cabernet Sauvignon

Horse Heaven Hills, Columbia Valley, WA 2019 18/72

CHT. SAINTAYME Merlot & Cabernet Sauvignon

Saint-Émillion Grand Cru, Bordeaux, FR, 2020 20/80
ROSÉ
PEYRASSOL Cinsault Blend

'La Croix', Provence, FR 2021 15 / 60

LEFT FOOT CHARLEY Blaufränkisch Blend

Old Mission Peninsula, MI 2022 16 / 64
Reserve Wine List
Champagne & Sparkling
AGRAPART & FILS 'TERROIRS'

Champagne, FR NV 185

BOLLINGER 'GRAND ANNÉE' BRUT

Champagne, FR 2012 275

BRUNO PAILLARD 'PREMIERE CUVÉE' EXTRA-BRUT

Champagne, FR NV 140

JACQUES SELOSSE 'INITIAL' BLANCS DES BLANCS BRUT

Grand Cru, Champagne, FR NV 500

LOUIS ROEDERER ROSÉ BRUT

Champagne, FR 2015 225

PAUL BARA GRAND CRU BOUZY ROSÉ BRUT

Champagne, FR NV 145

PAUL BARA GRAND CRU BOUZY BRUT

'Cuvée Reserve' Champagne, FR NV 140

PIERRE GIMONNET 'SPECIAL CLUB' EXTRA-BRUT

'Grands Terroirs de Chardonnay', Champagne, FR 2015 250

PIERRE GERBAIS 'GRAINS DE CELLES' BRUT

Champagne, FR NV 120

RH COUTIER ROSÉ BRUT

Champagne, FR NV 155

GASTON CHIQUET PREMIER CRU

Champagne, FR NV 120

DRAPPIER 'CARTE D'OR' BRUT

Champagne, FR NV 100
German & Austrian White
DR. LOOSEN ERDENER TREPPCHEN

Riesling Auslese, Mosel, DE 2019 115

JOH. JOS. PRÜM WEHLENER SONNENUHR

Riesling Kabinett, Mosel, DE 2021 120

JOH. JOS. PRÜM BERNKASTELER LAY

Riesling Auslese, Mosel, DE 2020 120

JOH. JOS. PRÜM GRAACHER HIMMELREICH GOLDKAPSEL

Riesling Auslese, Mosel, DE 2011 305

PETER VEYDER-MALBERG 'BRUCK'

Riesling, Wachau, AT 2015 150

PETER VEYDER-MALBERG 'HOCHRAIN'

Grüner Veltliner, Wachau, AT 2018 140

NEUMEISTER 'STRADEN'

Sauvignon Blanc, Styria, Vulkanland, AT 2018 85
Rosé & Skin Contact
OSTATU ROSADO

Tempranillo Blend, Rioja, ES 2022 50

DOMAINE DU GROS 'NORE

Mourvedre blend, Bandol, Provence, FR 2021 100

BISSON PORTOFINO

Ciliegiolo, Liguria, IT 2020 50

CLOS CIBONNE 'CUVÉE TRADITION'

Tibouren, Provence, FR 2020 70

CHATEAU CANADEL BANDOL ROSÉ

Mourvedre blend, Provence, FR 2020 90

SHADY LANE CELLARS 'POMERANZ'

Skin-contact Riesling, Leelanau Peninsula, MI 2020 75
French White
VINCENT DAUVISSAT LE FOREST 1ER CRU

Chardonnay, Chablis, Burgundy, FR 2018 350

BRET BROTHERS MÂCON-CHARDONNAY

Chardonnay, Burgundy, FR 2021 85

DOMAINE LONG-DEPAQUIT LES CLOS GRAND CRU

Chardonnay, Chablis, Burgundy, FR 2020 250

DOM. MARCEL COUTURIER LES LONGUES TERRES

Chardonnay, Macon-Loche, Burgundy, FR 2021 72

DOM. MARCEL COUTURIER LA COUR DES BOIS

Chardonnay, Saint-Veran, Burgundy, FR 2017 95

DOMAINE WEINBACH GRAND CRU FURSTENTUM

Gewurztraminer, Alsace, FR 2019 155

CLOS CANARELLI CORSE FIGARI

Vermentinu, Corsica, FR 2020 115

DOMAINE COMTE ABBATUCCI AJACCIO

Vermentinu, Corsica, FR 2020 110

ANTOINE-MARIE ARENA PATRIMONIO

'Hauts de Carco' Vermentinu, Corsica, FR 2016 95

DOMAINE SEGUINOT-BORDET CHABLIS

Chardonnay, Chablis, Burgundy FR 2022 92

DOM. HIPPOLYTE REVERDY SANCERRE

Sauvignon Blanc, Sancerre, Loire Valley, FR 2022 115

DOM. ROGER NEVEU 'CÔTE DE EMBOUFFANTS'

Sauvignon Blanc, Sancerre, Loire Valley, FR 2021 90

PATRICK LADOUCETTE 'LES DEUX TOURS'

Sauvignon Blanc, Touraine, Loire Valley, FR 2021 70
Other White
REMELLURI RIOJA BLANCO

Viognier Blend, Rioja, ES 2019 280

MAYACAMAS CHARDONNAY

Mount Veeder, Napa Valley, CA 2021 210

CASTELL D'ENCUS 'EKAM' RIESLING BLEND

Pyrenees, Pallars Jussa, Catalyuna, ES 2020 120

LE CALCINAIE VERNACCIA DI SAN GIMIGNANO

San Gimignano, IT 2021 50

TENUTA DELLE TERRE NERE ETNA BIANCO

Carricante Blend, Etna, Sicily, IT 2022 60

ANGORIS PINOT GRIGIO

Friuli, IT 2021 65

SIMON FAMILY ESTATE SAUVIGNON BLANC

'Golden Ore', Carneros, Napa Valley, CA 2021 160

SHAFER VINEYARDS CHARDONNAY

'Red Shoulder Ranch', Carneros, Napa Valley, CA 2022 150

RHYS VINEYARDS CHARDONNAY

'Bearwallow Vineyard', Anderson Valley, CA 2018 175

ALESIA CHARDONNAY

Santa Cruz Mtns, CA 2018 95

ENVÍNATE TÁGANAN BLANCO

White Blend, Tenerife, SP 2021 105

GREYWACKE SAUVIGNON BLANC

Marlborough, NZ 2022 50

MOON BOS 'HUNTER WHITE' CHENIN BLANC

Clarksburg, CA 2015 75

SHADY LANE CELLARS ESTATE RSV RIESLING

Leelanau Peninsula, MI 2020 70

LEFT FOOT CHARLEY KERNER

Old Mission Peninsula, MI 2021 45
French Red
CHÂTEAU COMBEL-LA-SERRE 'AU CERISIER'

Malbec, Cahors, FR 2021 65

JULIEN SUNIER MORGON

Gamay Noir, Beaujolais, FR 2022 95

MICHEL LAFARGE VENDANGES SELECTIONEES

Pinot Noir, Volnay, Burgundy, FR 2020 175

DOM. DOREAU MONTHELIE

Pinot Noir, Côte de Beaune, Burgundy, FR 2020 85

JEAN FOILLARD BEAUJOLAIS-VILLAGES

Gamay Noir, Beaujolais, FR 2020 65

GREGOIRE HOPPENOT 'CLOS DE L'AMANDIER'

Gamay, Fleurie, Beaujolais, 2020 90

DOMAINE DU PEGAU CUVÉE RÉSERVÉE

Grenache Blend, Châteauneuf-du-Pape, Rhône Valley, 2019 195

JEAN-PAUL BRUN 'TERRES DORRES L'ANCIEN'

Gamay Noir, Beaujolais, FR 2022 50

LOUIS CHAVE SYRAH

Saint Joseph, Northern Rhone, FR 2020 225

LOUIS CHAVE SYRAH

Hermitage, Northern Rhone, FR 2020 475

CLOS CANARELLI CORSE FIGARI

Niellucciu Blend, Corsica, FR 2020 120

CHÂTEAU ANGLUDET MARGAUX

Cabernet Sauvignon Blend, Bordeaux, FR 2020 160

CHATEAU KIRWAN MARGAUX

Cabernet Sauvignon Blend, Bordeaux, FR 2016 120

CHATEAU FONTANES LES TRAVERSES

Cabernet Sauvignon, Languedoc-Roussillon, FR 2021 50

DOM. DE PALLUS 'LES PENSÉES DE PALLUS'

Cabernet Franc, Chinon, Loire, FR 2017 60
Italian Red
BIONDI-SANTI BRUNELLO DI MONTALCINO

'Il Greppo' Sangiovese, Toscana, IT 2016 450

GIUSEPPE QUINTARELLI AMARONE DELLA VALPOLICELLA

Corvina Blend, Veneto, IT 2013 550

GD VAJRA BAROLO 'ALBE'

Nebbiolo, Piedmonte, IT 2019 115

GROSJEAN 'VIGNE TZERIAT' PINOT NOIR

Vallée d'Aoste, IT 2021 80

EMIDIO PEPE MONTEPULCIANO D'ABRUZZO

Montelpulciano, Abruzzo, IT 2010 450

MASSOLINO BARBERA D' ALBA

Barbera, Piedmonte 2021 75

ISOLE E OLENA 'CEPPARELLO' CHIANTI CLASSICO

Sangiovese, Chianti, Tuscany, IT 2019 350

LA FIORITA BRUNELLO DI MONTALCINO

Sangiovese, Montalcino, Tuscany, IT 2018 160

COS 'CERASUOLO DI VITTORIA CLASSICO'

Nero d'Avola Blend, Sicily, IT 2020 75

IL PALAZZINO 'GROSSO SANESE' GRAN SELEZIONE

Sangiovese, Chianti Classico, Tuscany, IT 2015 140

MONTEPELOSO 'GABBRO'

Cabernet Sauvignon, Suvereto, Tuscany, IT 2020 250
Other Red
VASSE FELIX 'FILIUS' CABERNET SAUVIGNON

Margaret River, AU 2020 68

SHADY LANE CELLARS CABERNET FRANC

Leelanau Peninsula, Michigan, USA, 2020 80

BOS WINE BLAUFRANKISCH

Old Mission Peninsula, Michigan, USA, 2021 75

ALPHA ESTATE 'ECOSYSTEM' XINOMAVRO RSV

'Barba Yannis' Vineyard, Amyndeon, Macedonia, GR 2019 90
Spanish Red
LA RIOJA ALTA 'VIÑA ARDANZA' RESERVA

Tempranillo Blend, Rioja, 2015 95

ENVÍNATE YCODEN-DAUTE-ISORA

'Benje Tinto' Listan Negro, Tenerife, 2021 70

LAGAR SOUL DE PYEROS

Menicia, Galicia 2019 120

BODEGAS SAN ROMAN PRIMA

Tinto de Toro, Toro 2019 65

R. LOPEZ DE HEREDIA 'VIÑA CUBILLO' CRIANZA

Tempranillo, Rioja Crianza, 2014 105

CLOS BERENGUER 'CLOS DE TAFALL'

Cariñena Blend, Priorat, 2019 60

REMELLURI RESERVA

Tempranillo, Rioja, ES 2015 150

REMELLURI RESERVA

Tempranillo, Rioja, ES 2015 100

ALEMANY i CORRIO 'PAS CURTEI

Merlot Blend, Vilafranca del Penedes, Catalyuna, ES 2020 50

CASTELL D'ENCUS 'THALARN'

Syrah, Costers del Segre, Catalonia 2013 135

BLAI FERRÉ i JUST 'ONA'

Garnacha Blend, Priorat, ES 2019 50
USA Red
DALLA VALLE CABERNET SAUVIGNON

Napa Valley, CA 2019 400

HEITZ TRAILSIDE VINEYARD CABERNET SAUVIGNON

Rutherford, Napa Valley, CA 2016 325

HEITZ CABERNET SAUVIGNON

Napa Valley, CA 2018 175

KEENAN ZINFINDEL

Spring Mountain, Napa Valley, CA 2019 140

BEVAN CELLARS 'ONTOGENY' RED BLEND

Napa Valley, CA 2019 215

MAYACAMAS VINEYARDS CABERNET SAUVIGNON

Mt. Veeder, Napa Valley, CA 2018 275

ADAMVS 'ADAMVS', CABERNET SAUVIGNON

Howell Mountain, Napa Valley, CA 2015 700

SPOTTSWOODE CABERNET SAUVIGNON

Napa Valley, CA 2019 380

FAUST 'THE PACT' CABERNET SAUVIGNON

Coombsville, Napa Valley, CA 2020 220

RIDGE VINEYARDS CABERNET SAUVIGNON

'Monte Bello' Santa Cruz Mtns, CA 2019 400

MAC & BILLY CELLARS 'M' CABERNET SAUVIGNON

Paso Robles, CA 2021 60

CAYUSE 'NO GIRLS' SYRAH

'La Paciencia', Walla Walla Valley, WA 2018 250

ANTHILL FARMS PINOT NOIR

Sonoma Coast, CA 2021 120

DOMAINE DE LA CÔTE 'LA CÔTE'

Pinot Noir, Santa Rita Hills, CA 2021 280

RHYS VINEYARDS PINOT NOIR

'Mt. Pajaro Vineyard', Santa Cruz Mtns, CA 2018 175

FLANURE 'CUVÉE CONSTANTIN' PINOT NOIR

Willamette Valley, OR 2018 130

FREJA CELLARS 'WINE MAKER'S RSV' PINOT NOIR

Chehalem Mountains, Willamette Valley, OR 2015 85

STOLPMAN 'LA CUADRILLA' SYRAH BLEND

Santa Barbara County, CA 2022 55

TROON VINYARDS SYRAH

Applegate Valley, Oregon 2020 75

TURLEY 'JUVENILE' ZINFANDEL

Napa Valley, CA 2021 72